Shopping Cart
Your Cart is Empty
There was an error with PayPal
Click here to try again
Thank you for your business!
You should be receiving an order confirmation from Paypal shortly.
Exit Shopping Cart
| | |
| --- | --- |
| Posted on August 19, 2016 at 9:30 AM | |
So it's that time again to meet another one of our brilliant instructors, today it's all about Anna
Anna came to pole and aerial sports after receiving a diagnosis of the debilitating condition, Fibroymyalgia. As a 'reward' for completing physiotherapy she had a taster session in pole dance and aerial hoops and despite having no strength, fell in love with it! She now uses it as a way to manage her condition as well as it having other positive effects on her life.
She has qualified in her beginners pole and aerial hoop teaching and also has completed her Anatomy and Physiology course and Flexibility and Stretching course with Spin City. As well as this she has a background in the ambulance service and is first aid trained, to add to this she is also our resident meditation coach.
Anna has a spiritual and positive approach to her teaching and shares Tamara's vision on the holistic approach to teaching. She will let you take everything at your own pace and make you feel confident with the class.
Anna has pet rats because they are loving and intelligent creatures. She also has competed in Miss Pole Dance UK, as well as competing with her pole doubles partner which just so happens to be Tamara! Trust me when I say they look incredibly similar when upside down on a pole!
She is a big part of the studio and will always make you feel welcome and comfortable whether it's your first time at the studio or if your a regular student!
Leave a little sparkle wherever you go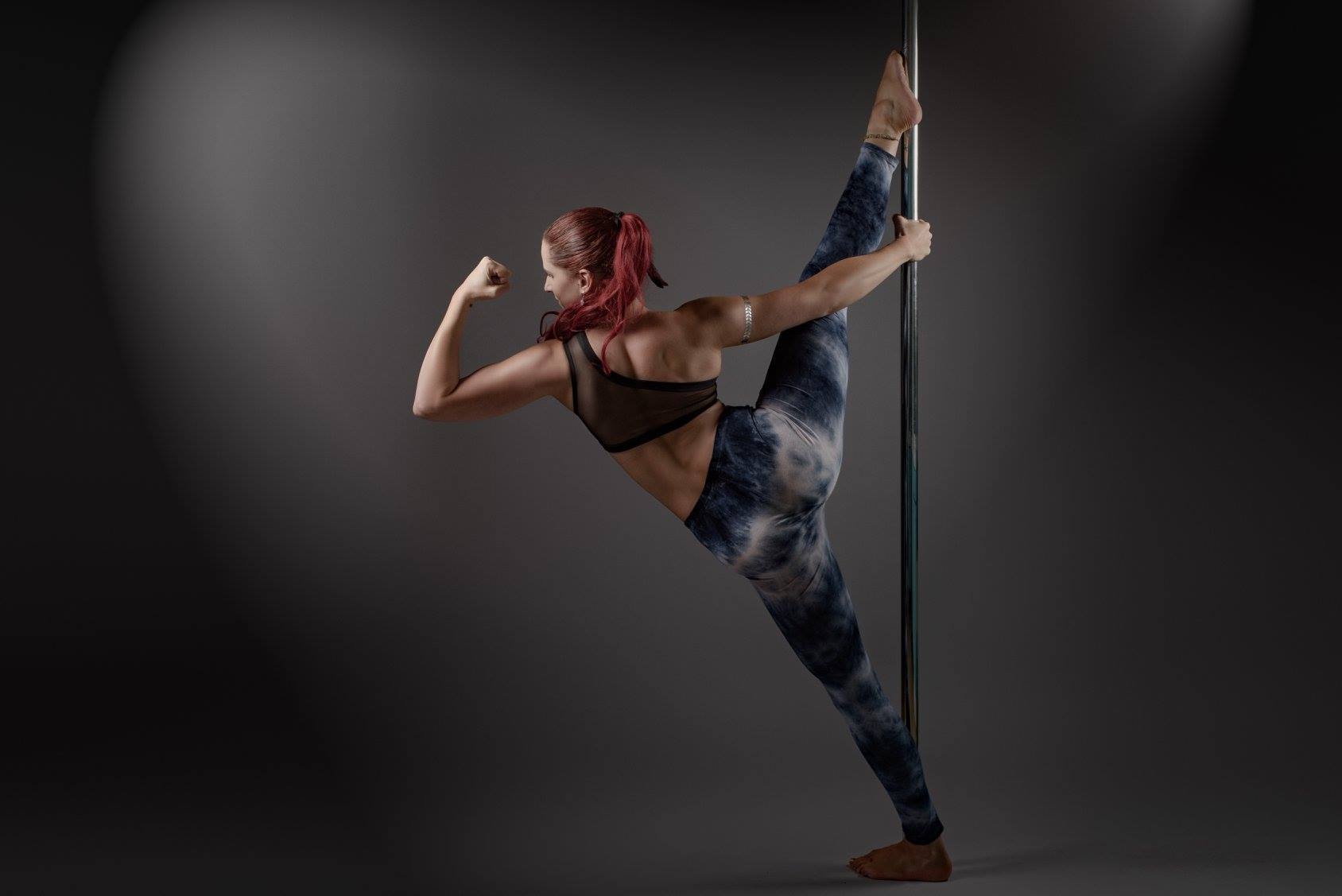 | | |
| --- | --- |
| Posted on July 18, 2016 at 5:20 AM | |
Hey guys, hope everyone had a great weekend. What did you all get up to?
Who was at the studio this weekend?
Well if you were, you may have seen this amazing lady hanging around!
Everyone welcome Beth!
Beth trained at Surrey University and earnt her degree in dance, she then trained at the Italia Conti Theatre Arts Academy and earnt her post grad whilst studying there. She fell in love with the aerial arts 3 years ago and has been addicted ever since. Beth is one of our Circus Blitz Instructors, Aerial Allsorts Instructors and very soon to be Aerial Hoop Instructor. She is also a professionally trained dancer and fitness instructor, she is also currently studying her personal training course with the view to adding personal trainer to her many skills! Beth has a wealth of knowledge to offer in dance and flexibility training and lights up the room when she steps in. She motivates you to push yourself harder and always has a smile on her face.
So of course like all our instructors we want to know some random facts about them don't we, well Beth is actually a pretty clumsy person and has actually broken a total of 13 bones in her life - ouch! Thankfully they haven't been whilst training at CAW! She has also changed her hair style and hair colour so many times i've actually lost count!
So if you would like to meet the lovely Beth, pop over to the studio and get involved in some of her classes, trust me you'd be a fool to miss it!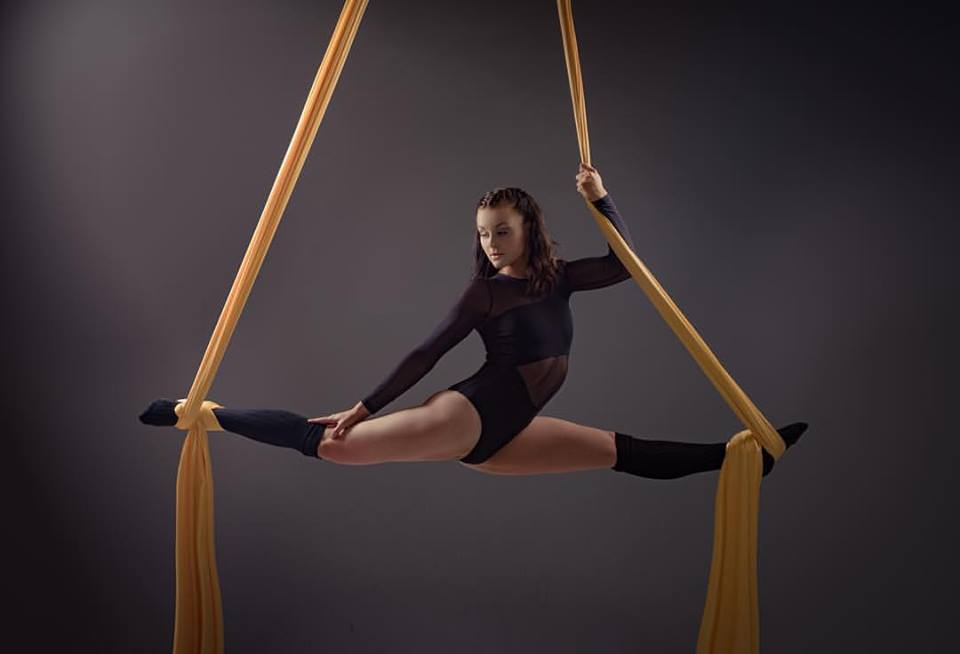 | | |
| --- | --- |
| Posted on July 14, 2016 at 4:50 AM | |
Welcome to the CAW Fitness blog!
Isn't this all very exciting, so first of all welcome to the CAW Fitness website, we hope that you have found all you are looking for and all the information needed to help you on your CAW journey. Check back here regularly to see updates, interesting facts about our beautiful instructors and events that are happening in the future.
We have some very exciting things coming up, be sure to check out our Facebook, Twitter and Instagram pages too, where you can also see updates and pictures of our gorgeous unicorns flourishing!
So to start off our brand new blog, please welcome our stunning mother unicorn Tamara.
Tamara is owner and lead instructor at the CAW Fitness studio, Tamara is qualified with a BA Hons in Musical Theatre, Level 3 Diploma in Special Needs Childcare, a qualified Pole Fitness, Aerial Hoops and Aerial Yoga instructor, Beginners Silks, trapeze and Cord Lisse instructor, as well as holding an Exercise to Music qualification and Level 2 in Nutrition.
Is there no end to her skills? As well as all of this she also offers out nutrition and lifestyle advice and inspires her students everyday with her positivity and laughter that is infectious, she has created a safe environment where students can be themselves doing what they love to do! To add even more to this she is a childrens entertainer and plays various characters such as princesses, fairies, superheroes and pirates at the weekends! How fun!!
So of course we would love to know an interesting fact about her, wouldn't we?
So here it is, Tamara is actually a natural blonde somewhere underneath all the flowing red hair!
Isn't that cool?
So with that build a door in your castle wall and see where it takes you...
Let your light shine!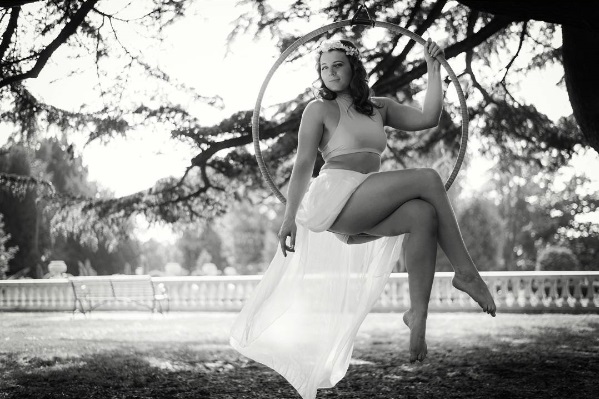 /